Stunt scooter customized parts-Deck
Funshion is a professional manufacturer and exporter of scooter, skateboard and other sporting toys. With an internationally advanced development center and mold making departments, we offer OEM services for our customers, one-stop for all your problems.
Today, let's talk about the customize services Funshion can offer when our customers want to OEM the pro scooters Deck.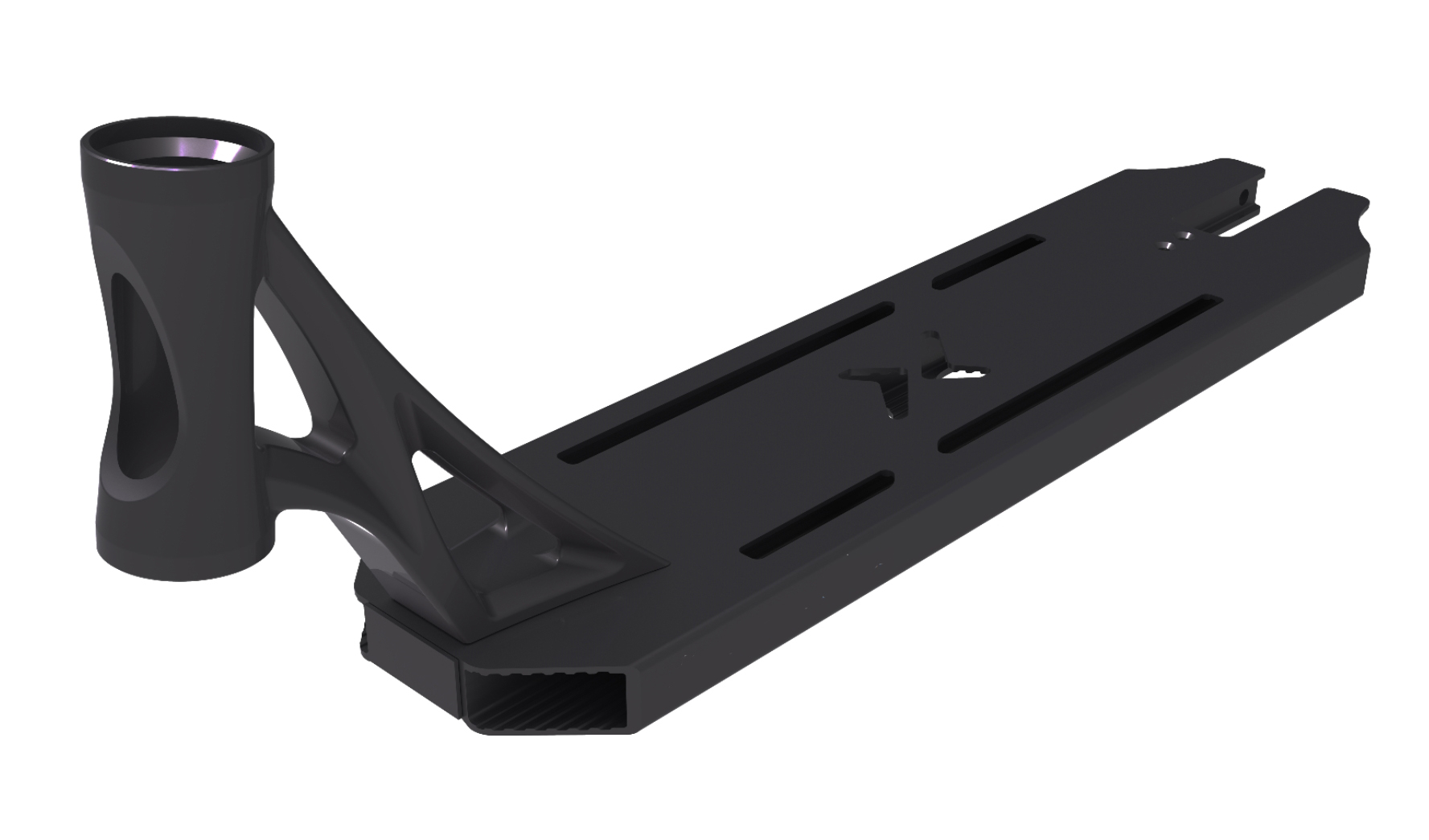 Custome the deck Material:
6061 aluminum, hardness 15-17 degrees, the price is relatively high.
6063 aluminum material, hardness 11-13 degrees, the price is relatively low.
The aluminum process can be divided into: stretching, die casting and forging.Both 6061 and 6063 belong to the drawing process. Die-casting scooter does not use this process. Forging process is generally good for front fork and connection.

Custom the Deck shape and Process:
From the shape: the deck is divided into top grade 120mm wide, length 540mm or 535mm.Medium width 116mm, length 515mm or 525mm.The width should be moulded and the length can be customized.Local shapes are moulded by punching die.
Surface treatment processes are powder coating, water transfer printing oxidation,Anoized,elctroplating .

Custom the connection Material、shape:
6061 aluminum profile.High-grade deck and come with forging one of the process, the ordinary is to use stretched aluminum profile, between the deck and joint head with welding, and then the whole thermal processing, adjust the Angle of the model and make the overall hardness consistent.
Process:
Welding is to be performed between the connection and the deck. Afterwards, t-6 Heat treatment process is to be performed as a whole.