FUNSHION——FS-LB003
1): Item Size:37"L*9.5"W*6"H (L94*W24*H15 cm).
2): Deck: 5 layer Chinese northeast maple+2 ply bamboo with graphic design and griptape
3): Wheel: 78A PU HR wheels(70x51 mm)
4): Trucks: 7", Black aluminum alloy truck
5): Bushing: 83A PU Bushings.
6): Bearing: ABEC-9 bearing.
7): Nuts/Bolts/Screws: 1"stainless steel
8): MOQ: 500 pieces
9): OEM/ODM are available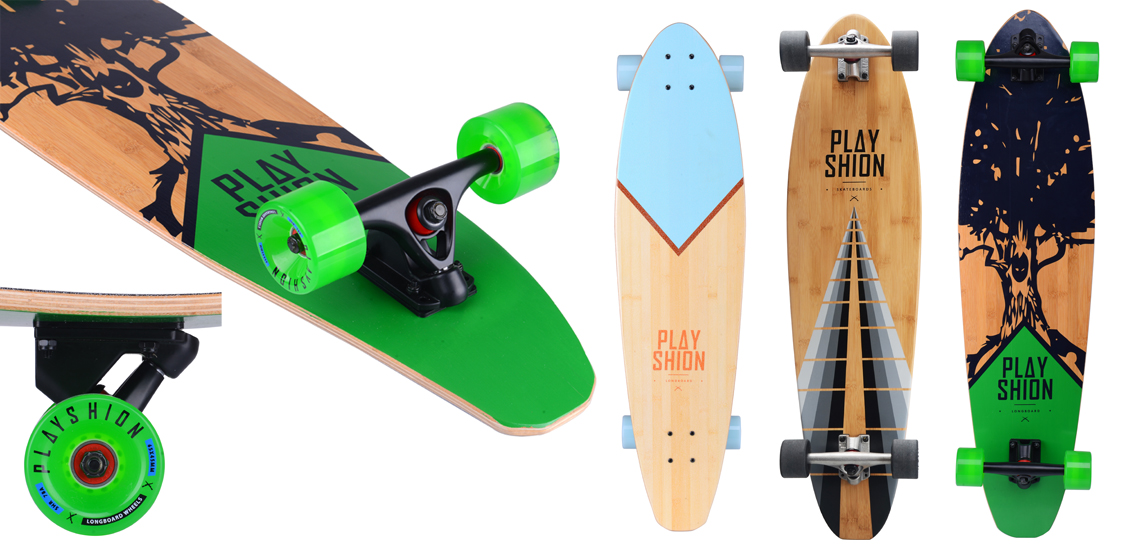 CUSTOMIZED SERVICE
1): Customize Deck:
A: Wooden ( Bamboo | Canadian maple | China Northeast maple | China maple)
B: Plastic (PP | PP with fiberglass | PC)
The deck can customize the size, color (as Panton color item), shape, materials and the bottom's graphic design according to customers' requirements.
And we can design individual skateboards for you.

2): Customize Truck:
Trucks: Almost trucks are Aluminum construction, some plastic trucks are used for kids skateboard toys.
The truck can customize the size, surface color, shape, thickness and production technology (die casting, pouring casting and forging, etc.)

3): Customize Wheels:
The wheels can customize the size, material, hardness, rebound, etc.
Different skateboard uses different wheels, we will give you the professional suggestion for quality and price.

4): Customize Accessories:
Bearing: Ceramic bearing | Steel bearing (common) | Carbon bearing, ABEC grade according to your requirements.
Screw and Nut: Stainless steel material and passed salt spray test, colors are available.
Bushing: The bushing can customize the color, hardness, etc.
Grip: OS780 | 80S | AB80. Print your logo, customize the graphic design accordance with customers' pictures.

5): Customize packaging:
Customize the color box accordance with the packaging designs of customer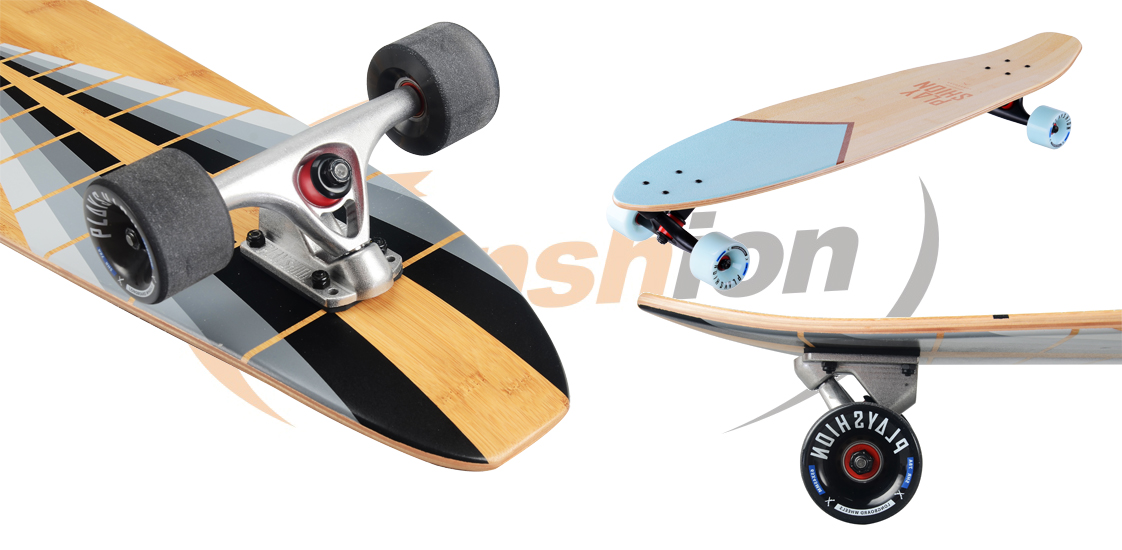 PRODUCTION & QC
Funshion has complete production line and the serious QC system. Offer 100% FQC, from the raw materials to the final package, supervise every production process for our customers.
Your success is our business.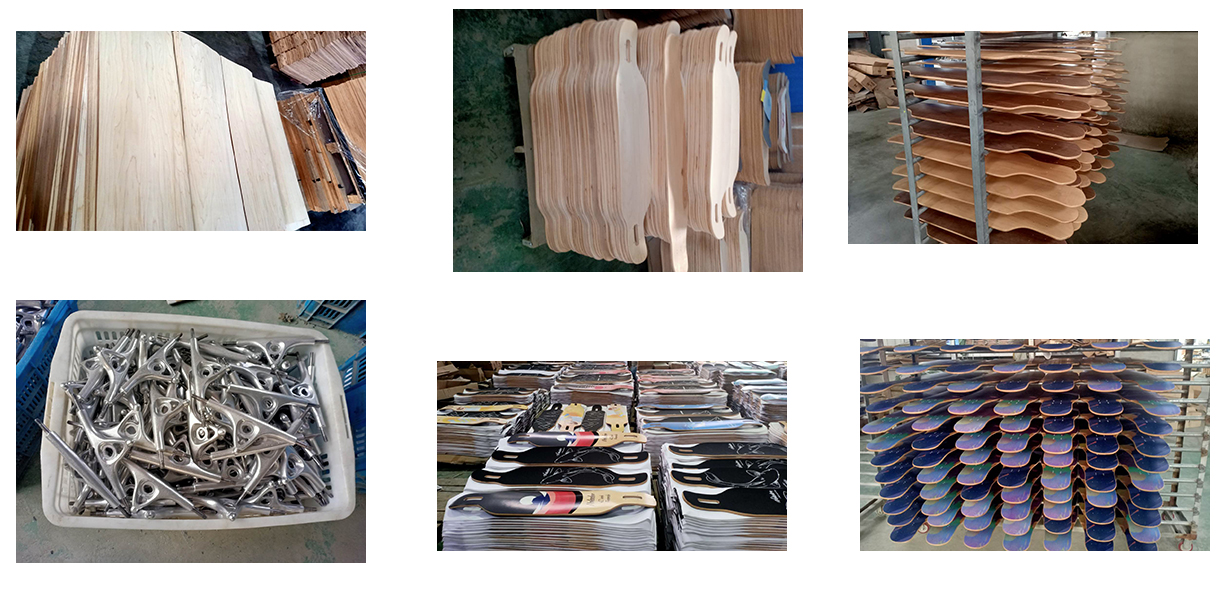 CERTIFICATIONS
Funshion Maple skatebord certificate:
EN71 and 6P CPSC and EN13613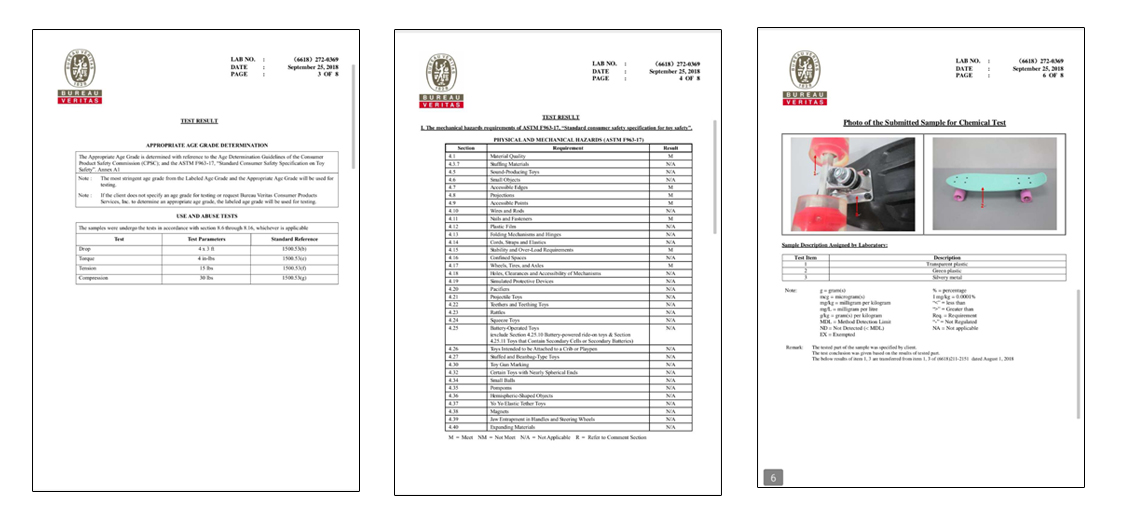 Zhejiang Funshion Leisure Supplies Co., Ltd
Zhejiang Funshion Leisure Supplies Co.,Ltd is a professional manufacturer and exporter of skateboard, scooter and other sporting toys since 2008. with an internationally advanced development center and mold marking departments, we strive to maintain the leading position in the toy industry. The annual production of our factory is about 500,000 pcs , more and more products being designing by our engineers.