FUNSHION——FS-SN002
1): Handlebar: 6061Alu handle bar (width: 500mm/19.68inch, length: 580mm/22.83inch).
2): Grips: TPR rubber grips(width: 120mm).
3): Clamp: Alu6063 three bolt clamp.
4): Headset: Standard headset.
5): Fork: Steel fork.
6): Connection: Alu6063 welding headtube with neck.
7): Headtube ange:82.5°.8): Deck: Alu6061-T6 (width: 120mm/4.7", length: 480mm/18.9").
8): Brake: Mn steel brake.
9): Sled: HDPE sled.
10): Max Weight: 100KGS
11): Max Weight: 50KGS.
12): MOQ: 500 pieces
13): OEM/ODM are available.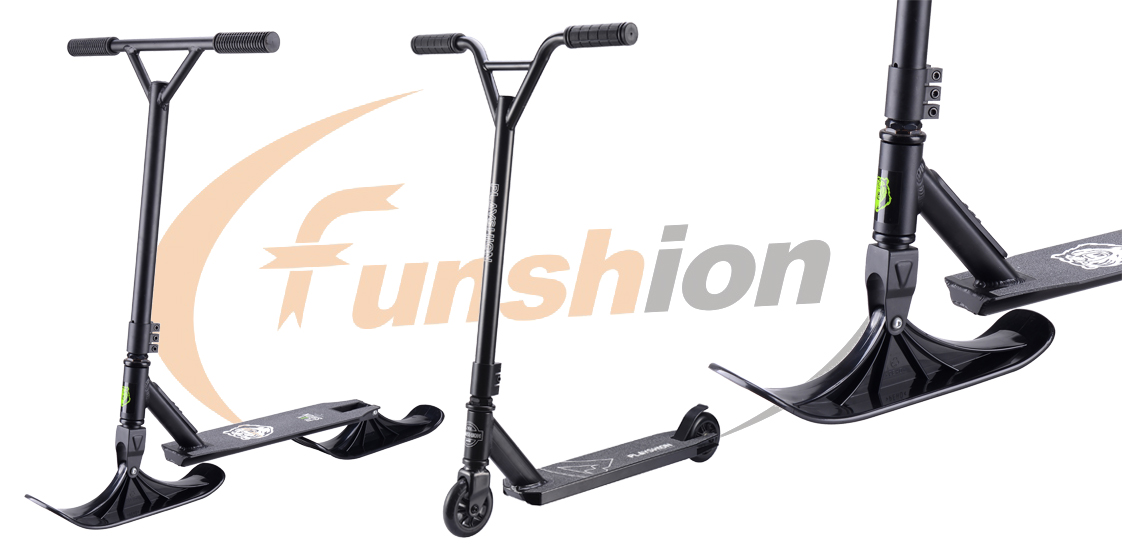 CUSTOMIZED SERVICE
1): Customize color:
Customize same color accordance with the item of Panton color.

2): Customize coating:
Plastic coating, painting coating and anodized coating.
In general, the body of kick scooter uses the matte plastic coating, look modern and durable, the clamp use anodized coating, beautiful and eye-catching.

3): Customize accessories:
Customize all details accordance with the requirements of customers.
For example, the grips have many options, PVC, foam and rubber, the high quality kick scooters use rubber grips.
You can according the aim customers and target price to customize the accessories.

4): Customize graphic design:
Print your logo, customize the graphic design accordance with customers' pictures.

5): Customize packaging:
Customize the color box accordance with the packaging designs of customers.
PRODUCTION & QC
Funshion has complete production line and the serious QC system. Offer 100% FQC, from the raw materials to the final package, supervise every production process for our customers.
Your success is our business.
CERTIFICATIONS
Funshion snow scooter certificate:EN71 and 6P CPSC and ASTMF9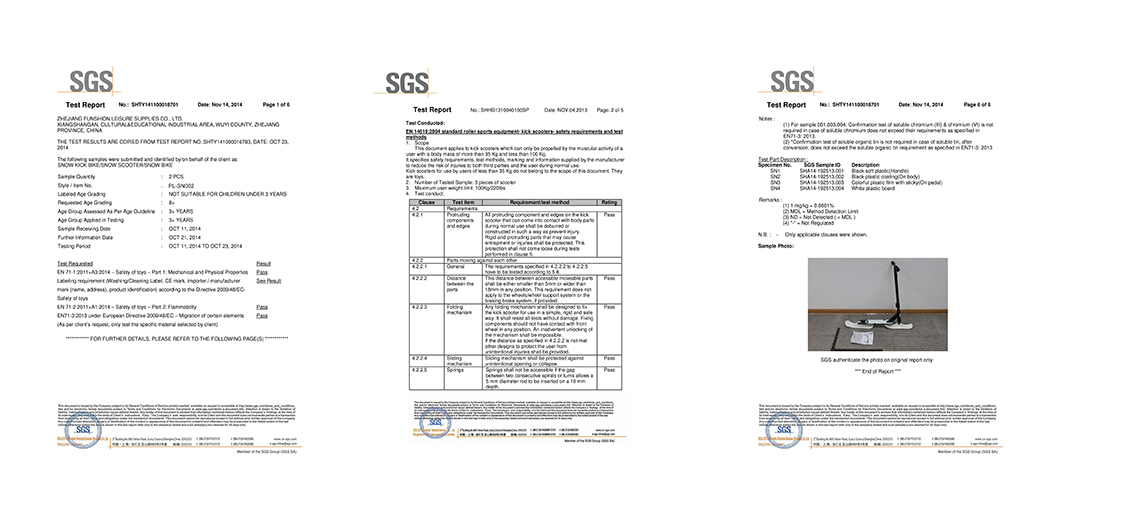 Zhejiang Funshion Leisure Supplies Co., Ltd
Zhejiang Funshion Leisure Supplies Co.,Ltd is a professional manufacturer and exporter of skateboard, scooter and other sporting toys since 2008. with an internationally advanced development center and mold marking departments, we strive to maintain the leading position in the toy industry. The annual production of our factory is about 500,000 pcs , more and more products being designing by our engineers.