FUNSHION——FS-DS008
1): Handlebar: φ32mm steel handle bar
2): Grips: TPR rubber grips(width: 120mm)
3): Clamp: Alu6061 four bolt clamp (we change to 3 bolt now)
4): Headset: Fully sealed integrated headset, standard compression system HIC
5): Fork: Steel fork
6): Wheel: 88A HR PU wheel (100mm) with PP wheel core, ABEC-9 bearing
7): Connection: Alu6061 welding headtube with neck
8): Headtube angle:82.5°
9): Deck: Alu6061-T6
10): Brake: Mn steel brake
11): MOQ: 500 pieces
12): OEM/ODM are available.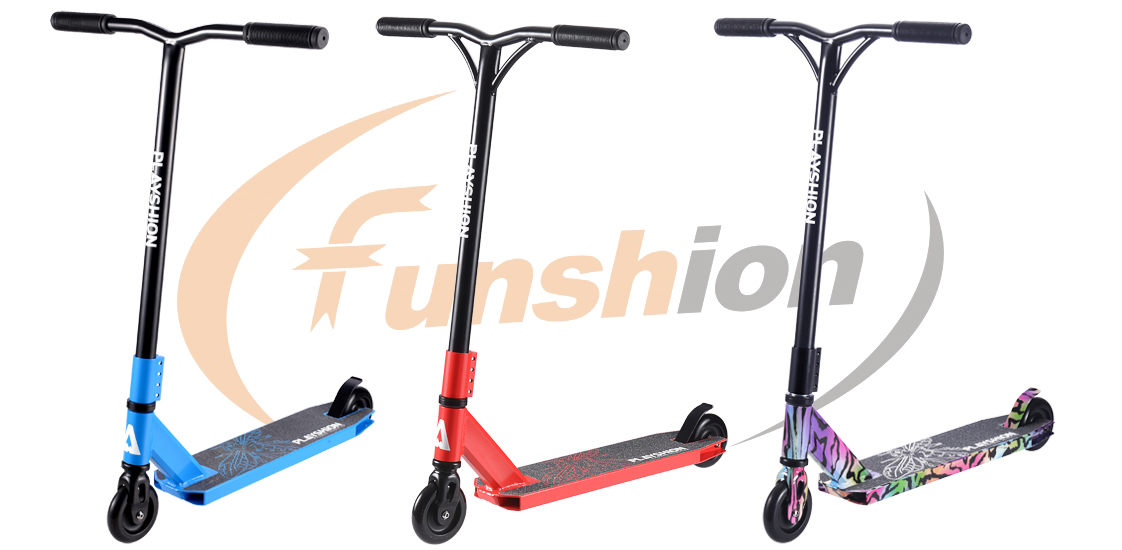 CUSTOMIZED SERVICE
Funshion offer one stop service, offer R&D, customized service for products, graphic designs and color box, 100%FQC, etc.
Keep moving with you.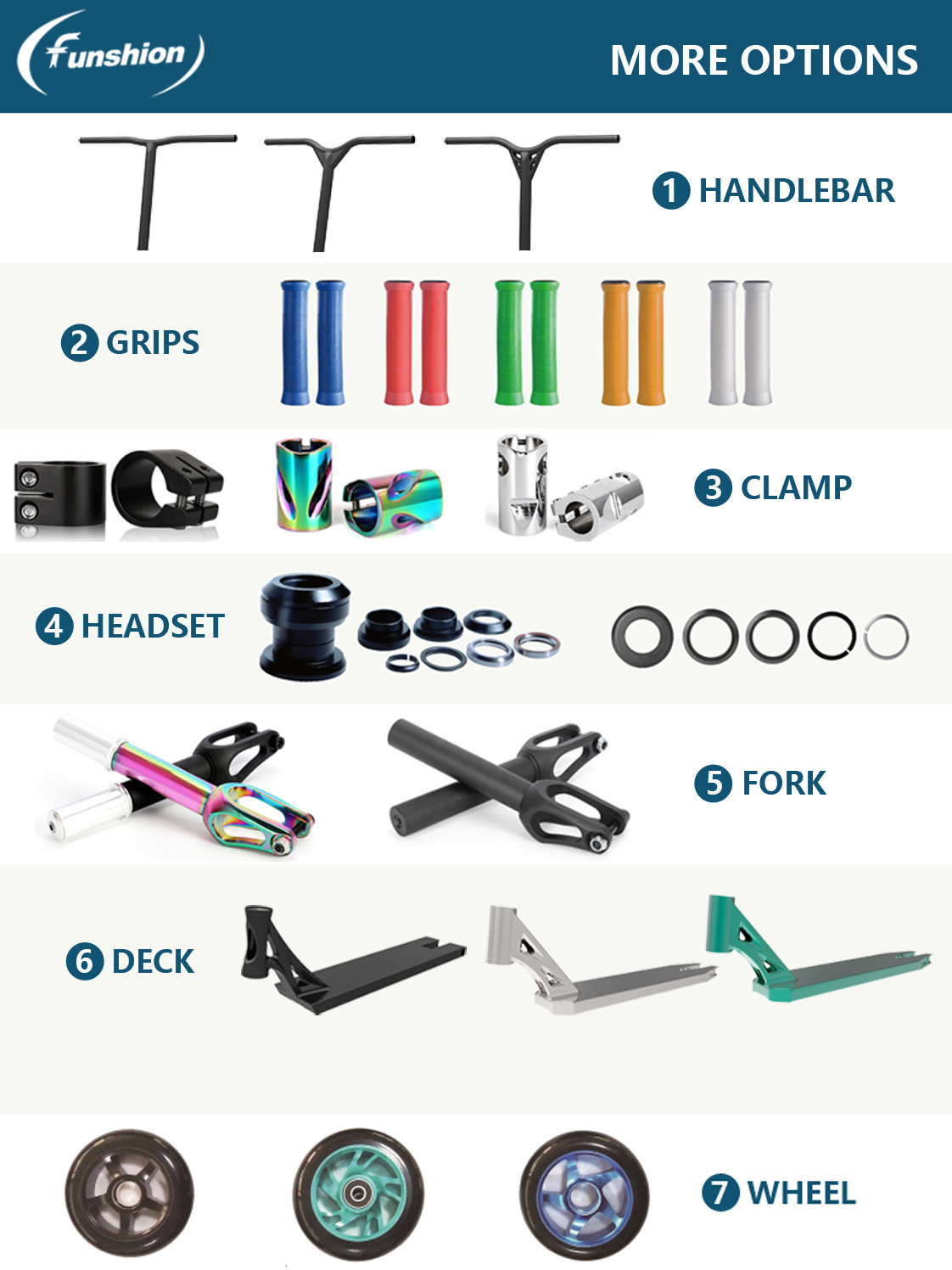 Offering color you need, we will do same or similar color for you.
1. Spray Plastics: 100% same color.
2. Spray Paint: 100% same color.
3. Anodized Coat: Similar color

B: HANDLEBAR OPTION
There are variety of handlebar designs, you can customize the color, height, and your logo.

C: CLAMP OPTION
Clamp can do cutout, make the design is delicate. Color, design and bolt quantity up to you.

D: HEADSET OPTION
Integrated headset, soomth and fast, only for high grade pro scooters.
Imitation integrated headset, eye-catching scooter design with high cost effective.
Ordinary headset: advantage price for beginner scooters.

E: FORK OPTION
Alu Fork: CNC Aluminum intergrated fork with forging technology, strong, durable and stable.
Steel Fork: high hardness with delicate design.

F: DECK OPTION
Forging connection is welding to Alu6061 deck, then with T6 heat treatment process, strong, durable.

G: WHEEL OPTION
88A PU wheel with super high rebound, the wheel core is made of Aluminum or plastic, you can customize the color and print your own logo.

PRODUCTION & QC
Funshion has complete production line and the serious QC system. Offer 100% FQC, from the raw materials to the final package, supervise every production process for our customers.
Your success is our business.