What customized services can we offer for pro scooters?
Funshion is a professional manufacturer and exporter of scooter, skateboard and other sporting toys. With an internationally advanced development center and mold making departments, we offer OEM and ODM services for our customers, one-stop for all your problems.

Today, let's talk about the customize services Funshion can offer when our customers want to ODM the pro scooters.

No. 1——Customize the pro scooter design.
When we start to discuss an order, our sales would like to learn the sales channel of our customers and the products specification you need. If you are the beginner of this product, we will match the product with advantage price and good quality, help you quickly occupy the market. If you are a pro of this product, according to your detail specifications of products, we will design the pro scooter design combines the latest fashion elements, classic and colorful appearance, gain more eye-catching from the clients.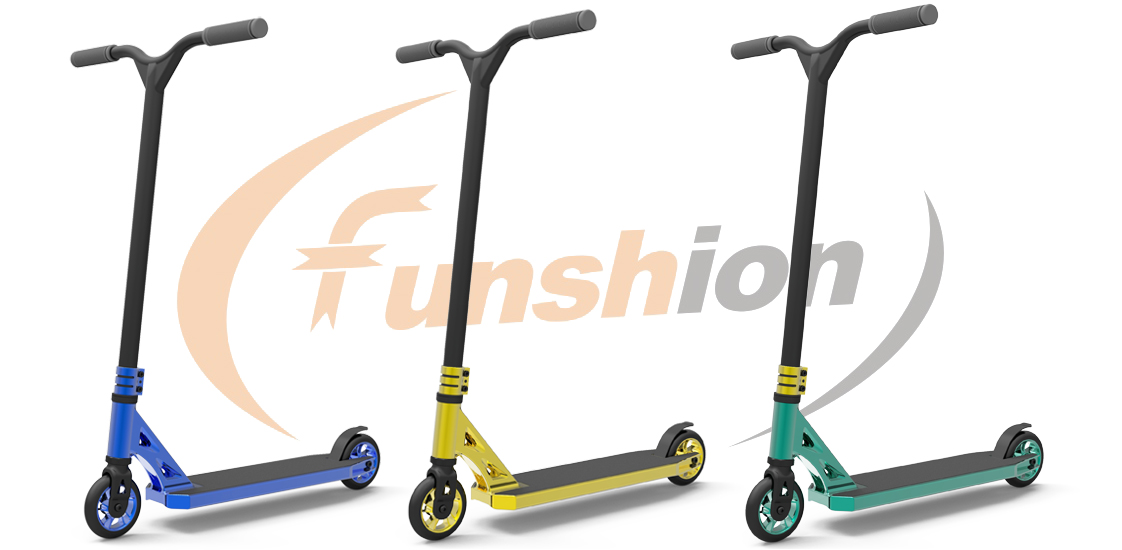 No. 2——Customize the accessories.
No one facoty can produce all parts with high quality, but a strong and complete supply chain can. Our suppliers all over the country. For example of high end stunt scooters, because the high end accessories don't only use good raw materials, but also need professional machines to do the technology processing.
-- For forging forks, forging headtube and connection and handle bar ,we order from Guangdong province.
-- For 6061 T6 aluminum materials,we purchase from one top factory that they mainly supply to Car industry.
-- For Headset and bearings,we purchase from Cixi,Ningbo city.
We can get the best offer because of long term cooperation relationship, that's why we can give you the best quality with competitive price.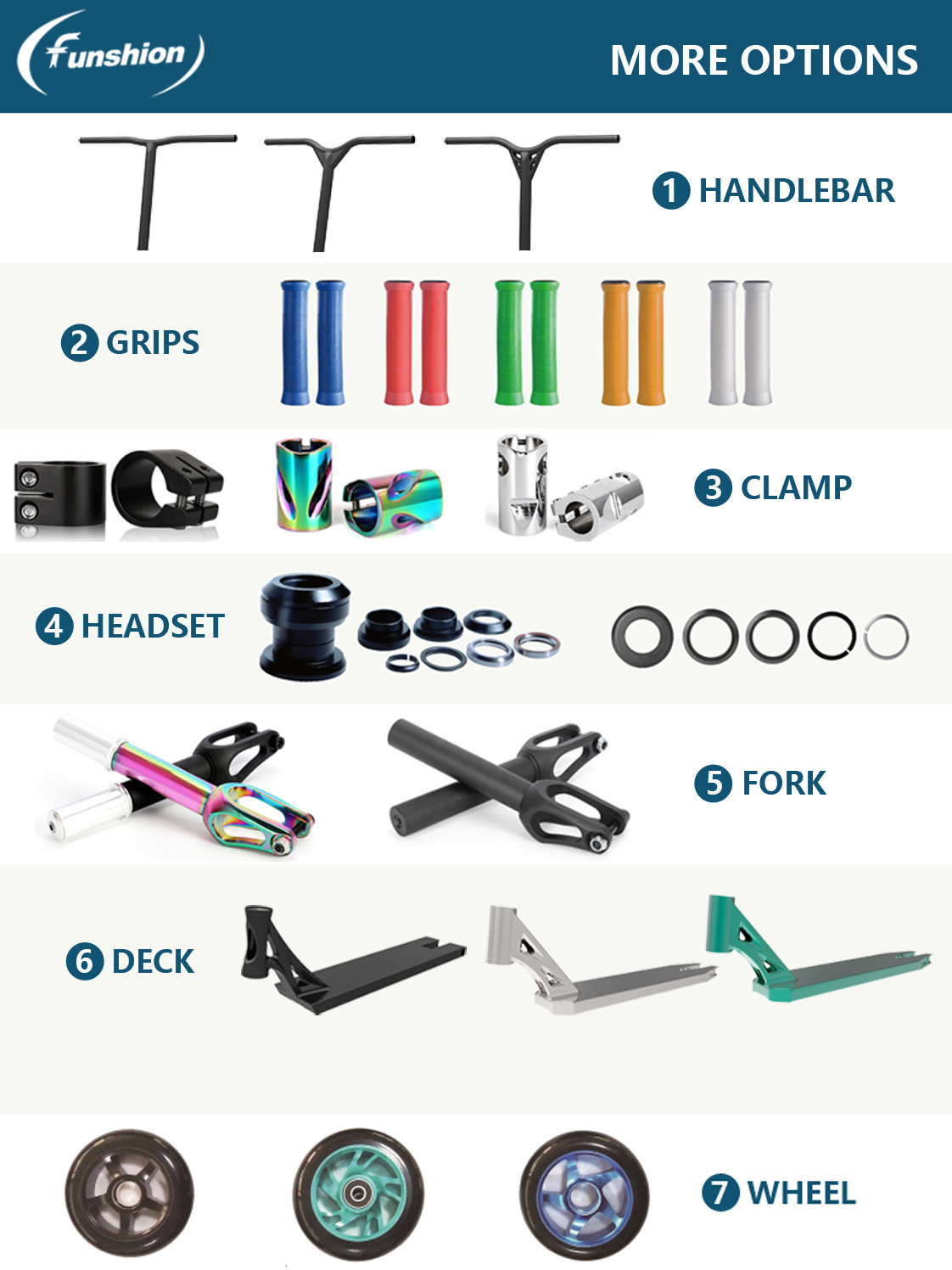 No. 3——Customize the packaging.
For a product, package is also very important, especially if you sell your goods online. The quality of your stunt scooter is top one, but using a cheap packaging. The customer should be very confused when he receives the product. Good packaging can give customers a good first impression.
We will offer the dieline of color box for you to design or we can help you design a perfect packaging.

Funshion would like to try our best to control all details of the whole order's process, meet your requirements and give you the most relaxing shopping experience.