ABOUT THE PROJEC
Funshion is a professional manufacturer and exporter of scooter, skateboard and other sporting toys. With an internationally advanced development center and mold making departments, we offer OEM services for our customers, one-stop for all your problems.
Today, let's talk about the customize services Funshion can offer when our customers want to OEM the pro scooters wheels.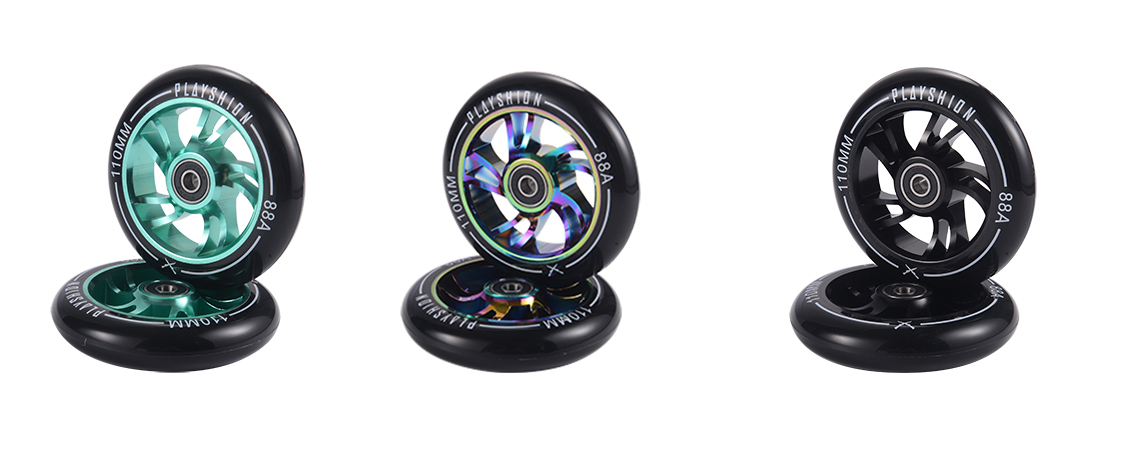 Wheel Material:
1. The material outside the wheel is PU (hardness 88A, rebound: 60%-90%. )
For stunt scooters, rebound is particularly important, the higher the percentage, the higher the price.
2. Wheel core is made of plastic (PP,PC,ABS, etc.) and aluminum alloy
3, wheel size:100mm,110mm,120-125mm